One of the largest youth organizations in the country, the Boy Scouts of America (BSA) touts itself as a values-based enterprise that builds character, fosters development, and facilitates high achievement among children, teens, and young adults. Sadly, while their mission as a whole is undeniably honorable, not all the individuals who've led their troops have been.
In recent years, it has come to light that hundreds—if not thousands—of Scoutmasters have preyed upon the impressionable boys who were among the ranks of the BSA. Many adults in the organization who were supposed to serve as role models appear to have taken advantage of their power and abused their scouts, instead.
As if that were not egregious enough, the BSA leadership allegedly attempted to cover up such wrongdoings for years. They also failed to conduct their due diligence when it came to keeping suspected sex offenders from joining their ranks and leading their troops.
While it's been a long road for victims and their families, justice is finally being served, thanks to a consolidated claim that closed last year. Of course, suing the BSA won't erase the trauma the victims experienced; however, the hope is that the action will yield the funds needed to compensate victims for the emotional and psychological distress they suffered as a result of their abuse.
If you're thinking about suing the BSA or another organization over a similar transgression, please fill out our form. We'll connect you with a compassionate attorney who is well-versed in sexual abuse claims. In the meantime, here is what you should know about the case against the BSA and how similar claims are likely to progress.
What Is the Status of the Suit Against the Boy Scouts of America?
The suit against the Boy Scouts of America was closed on November 16, 2020. More than 95,000 people alleged sex abuse prior to the filing deadline. The organization is now scrambling to settle the claims as quickly—and cheaply—as possible.
The BSA has been struggling financially for some time because of its declining popularity. Youth membership has dropped by more than 26% over the past 10 years.
A nonprofit organization, the BSA's financial security was threatened further when claims of molestation, rape, and abuse on the part of Scoutmasters started pouring in. Survivors from incidents that allegedly occurred as far back as the 1950s have spoken up, demanding justice.
Prior Settlements & Pending Bankruptcy
Between 2017 and 2019, the BSA spent more than $150 million on settlements and legal fees to resolve sexual abuse claims. As more victims stepped forward and filed even more claims, the organization realized they were never going to recover financially. In an attempt to consolidate the thousands of cases into a single proceeding with a lump sum settlement, they filed for Chapter 11 bankruptcy on February 18, 2020.
While victims feel the BSA declared bankruptcy—which can discharge various liabilities—in an attempt to skirt their obligations to those who have been wronged, the organization claims they merely wanted to remain a stable entity after establishing a fund for compensating victims.
What to Expect Once the Bankruptcy Has Been Resolved
If you joined the consolidated suit against the BSA before the deadline passed, it is wise to consult a tort attorney who is familiar with sexual abuse claims. A knowledgeable lawyer will advocate for your rights at every stage of the proceedings and ensure your particular case does not get lost in the shuffle. To find such a professional in your area, complete our form. We'll connect you with someone whom you can trust in the legal field.
An attorney will also make sure to keep you informed of the pending bankruptcy, so you know what to expect in the way of compensation (and when to expect it). As of early 2021, the BSA's bankruptcy petition is still pending. In the petition, the organization proposed to form a trust from which victims can draw funds. The court has yet to approve the plan, however, and it's unclear how large the trust might be or how the money it contains will be allocated.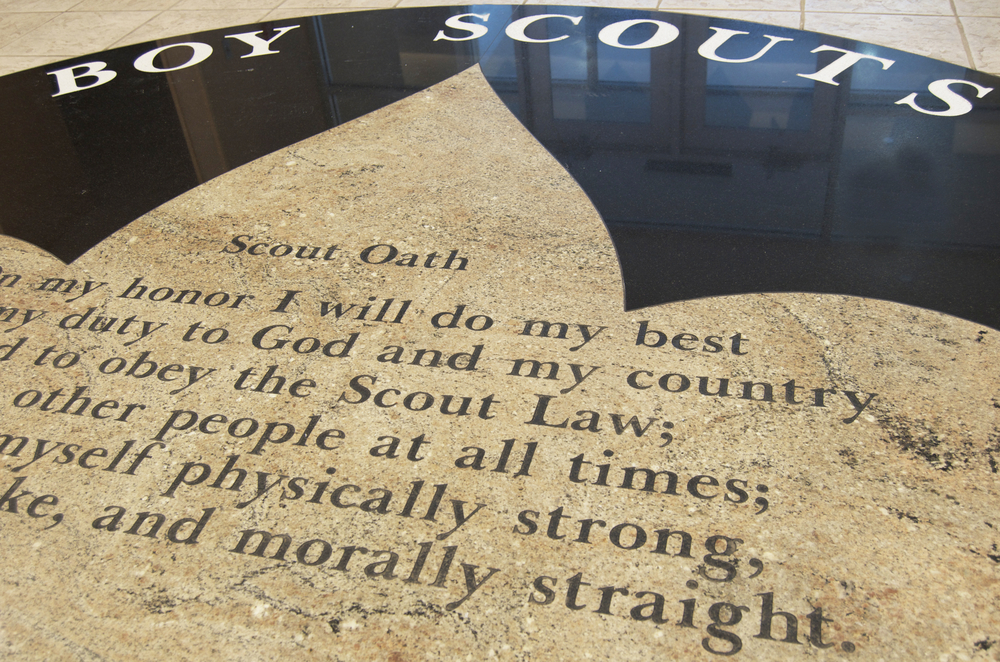 What Should I Do if I Was the Victim of Sexual Abuse?
If you were sexually abused by someone in a position of authority, like a scout leader, you may have grounds for legal action against the business or organization that failed to protect you. Since stepping forward can be challenging,—regardless of how much time has passed—your first priority should be your mental health.
If you are struggling to overcome the trauma you have experienced, you should consult a trained professional who is equipped to show you various coping mechanisms that can help. Delving into what happened will inevitably stir up a lot of emotions, so you will undoubtedly be glad you sought therapy prior to commencing any legal proceedings.
Once you are ready to discuss the situation with someone other than your mental health provider, call a personal injury attorney. You can find a reputable firm in your area by filling out our form. We will review the details you provide and then connect you with a seasoned lawyer who is not afraid to go up against even the largest and most powerful organizations.
To bolster your claim in the meantime, it is advisable to write down everything you can remember about the incidents in question. If revisiting the events will be traumatic, do so during a session with your counselor or psychiatrist. In order to secure the compensation you deserve, you will have to prove that you were, in fact, abused, and giving a detailed description of the traumatic events will help you do just that.
How Do I Know if I Qualify to Be Part of a Sexual Abuse Lawsuit?
Unfortunately, just because you are a victim does not mean that you are automatically entitled to take action. It may seem unfair, but most states have strict filing deadlines when it comes to tort claims, including those that involve sexual abuse. Since these statutes of limitations are inherently complicated, the easiest way to determine if you are eligible to sue is by consulting a sexual abuse attorney.
It is important to note that if you were abused by a Scoutmaster, you may still be able to take action against the BSA. Even though the consolidated case has been closed, there are scenarios in which victims can file individual claims against the organization.
Since there is a pending bankruptcy, though, time is of the essence, so it is imperative that you act fast. Depending on the outcome of the bankruptcy, failing to submit your own claim could essentially leave you with no recourse at all. If the BSA ends up folding despite their efforts to remain active, for example, there might not be anyone left to sue.
How Does a Sexual Abuse Lawsuit Work?
Sexual abuse suits are especially complicated because of the nature of the transgression. There are often concurrent criminal proceedings alongside civil actions, for example, since rape is a criminal offense. It's important to remember, however, that personal injury suits are entirely separate from any ongoing criminal cases, even if they involve the same transgression.
This is good news for victims, because it means they don't have to wait for the defendant to be convicted to proceed with their own actions. In fact, you can file a sexual abuse lawsuit even if the perpetrator is no longer alive and was never arrested or charged in his or her lifetime.
Furthermore, the standard of proof for civil actions is considerably lower than it is for criminal cases. That means it may still be possible to win your case, even if the perpetrator was charged but was never convicted because there was not enough proof.
As for the actual proceedings, tort claims involving sexual abuse are fairly similar to other personal injury actions. While every case is undeniably unique, they all follow the same basic stages, which are as follows:
Conducting an initial investigation.
Compiling the evidence needed to prove liability and demonstrate damages.
Sending the defendant a demand letter that states the total compensation the victim is seeking.
Commencing negotiations.
Arriving at a satisfactory settlement.
As long as you present sufficient evidence, there is a good chance your claim will be settled. Most personal injury cases are settled because both parties want to avoid the hassle that comes with going to trial. As such, they are usually willing to compromise with each other.
If, for whatever reason, you cannot arrive at a satisfactory settlement, though, your sexual abuse lawyer can help you file a formal lawsuit. Your case will then move through the various court proceedings, which typically include conducting "discovery" (the exchange of legal information and known facts about a case), attempting mediation (negotiation between disputing parties), and then going before a judge if an agreement still can't be reached.
Regardless of whether your claim is settled or goes all the way to court, a personal injury attorney will help you navigate every stage. To find a lawyer in your area who can help, fill out our form. We'll connect you with a local firm that's equipped to take your case.
Do I Need Legal Counsel to Join a Sexual Abuse Lawsuit?
While you are certainly entitled to take action against an organization like the Boy Scouts of America on your own, it is advisable to turn to a personal injury attorney for guidance. Sexual abuse allegations are serious, and you can be sure that every company and organization that has the resources to challenge any such claims will do so.
Unless you happen to be well-versed in tort law, there is a good chance the defendant's legal team will find holes in your claim should you attempt to represent yourself. If you hire a sexual abuse lawyer, on the other hand, you will essentially level the playing field. Your legal team will not let the opposing party violate your rights, convince you to drop your case, or manipulate you into accepting an unfair settlement.
Your attorney will also:
Conduct a thorough investigation into the incident.
Gather the evidence needed to allow you to pursue the maximum payout possible.
Handle all correspondence with the defendant's legal team.
Negotiate for a fair settlement.
Prepare your case for court if arriving at a settlement proves impossible.
Represent you before the judge.
File an appeal if the verdict is unacceptable and you have due cause to challenge it.
It is worth noting that a personal lawyer can help even if you intend on joining a consolidated lawsuit. Just because your case will be addressed with other claims does not mean your individual rights cannot be violated.
While the cases against the Boy Scouts of America have been consolidated, each claim will still be evaluated independently, and their individual outcomes will have no bearing on one another.
How Long Does It Take to Resolve a Sexual Abuse Lawsuit?
Unfortunately, if you joined the claim against the BSA, it could still be some time before your case is resolved. The organization cannot create the trust for victims until their bankruptcy is completed. And if their proposed compensation fund is approved, it could still take months after the trust has been created for individuals to start receiving the checks they are due.
If you intend to take action against another business or organization, a sexual abuse attorney can discuss a likely timeline after reviewing the facts of the case. It is important to remember, however, that legal proceedings are ultimately unpredictable, and there is no way to guarantee any given claim will be resolved by a specific date.
What Is the Statute of Limitations for a Sexual Abuse Lawsuit?
While the statutes of limitations for standard personal injury suits are relatively straightforward, the deadlines that apply to sexual abuse cases are incredibly complex. In most states, tort law recognizes the fact that it can take years—if not decades—to recover from rape, molestation, and other forms of sexual abuse. As such, the statutes of limitations for these claims tend to be much longer. There are, however, all kinds of exceptions that can complicate things.
The easiest way to determine whether you are still entitled to take action is by consulting a personal injury attorney who handles sexual abuse suits in the state where you intend to file your claim. To find such a lawyer, complete our form. We will connect you with a sympathetic professional who will give your case the attention it deserves from day one.
How Much Can You Recover From a Sexual Abuse Lawsuit?
Because every instance of sexual abuse is unique, so too is every corresponding claim. As such, there is no generic formula you can apply to estimate the approximate value of any given action.
If you consult a knowledgeable personal injury attorney, though, you can estimate a reasonable figure for the damages you have suffered using his or her help. Your lawyer will evaluate a number of factors to determine how much your claim is likely worth. Such factors include the nature and extent of the abuse, as well as the lengths, if any, the defendant went to cover it up.
When it comes to claims involving sexual abuse, the non-monetary losses are almost always more significant than the monetary losses. This is because sexual abuse can have a detrimental impact on your mental health for years to come. Both kinds of losses are recoverable, though, and it's worth compiling evidence of each so you can pursue the maximum payout possible.
Proving economic damages is fairly straightforward. Such damages might include medical bills and lost wages, both of which should have a paper trail.
Proving non-economic damages, on the other hand, can pose a challenge. Examples of such damages include pain and suffering, mental anguish, emotional distress, and loss of enjoyment in life. The most widely accepted way to demonstrate these damages is with journal entries, psychiatric evaluations, and statements from friends, loved ones, and colleagues.
How Long Does It Take to Receive the Funds After Resolving a Sexual Abuse Lawsuit?
If your claim is resolved in your favor, you will undoubtedly be eager to secure the funds as soon as possible. Thankfully, you should receive the compensation within a matter of weeks.
Most personal injury payouts are made out to the plaintiff's legal team. They are then responsible for covering any outstanding debts, like health care liens, court costs, and attorney's fees, on behalf of their client. The plaintiff receives the balance that remains and may use the funds as he or she wishes. Generally speaking, such awards are not subject to income taxes.
Final Thoughts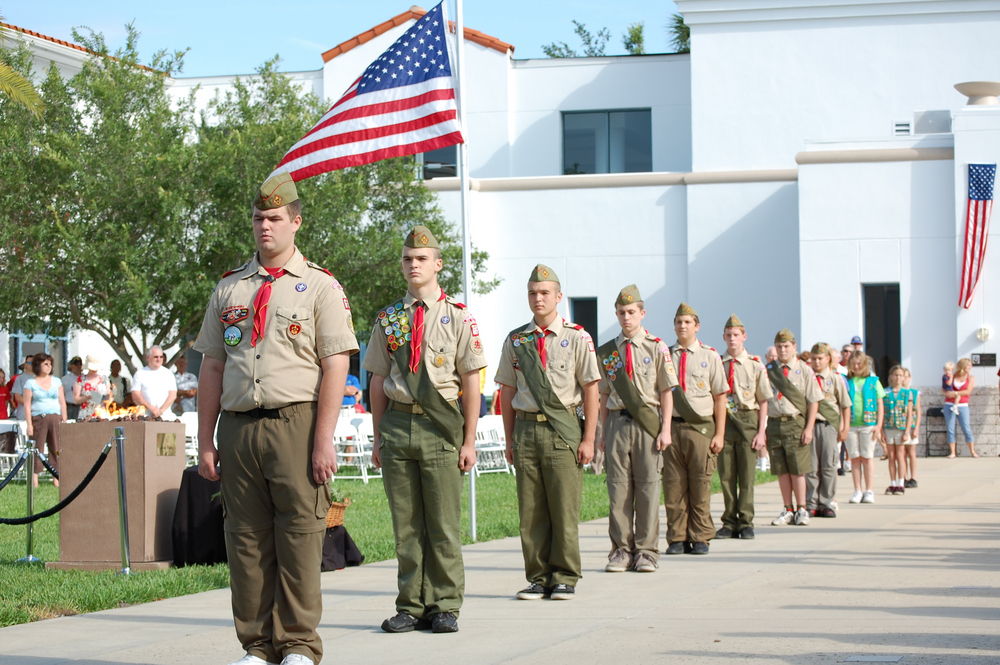 If you were sexually abused by someone in a position of authority because an organization or business failed to protect you, stepping forward can be hard. With guidance from a compassionate personal injury attorney, though, you may be able to hold the liable party financially accountable for their negligence. To find such a professional near you, fill out our form today.
Get a FREE

Claim Evaluation